Photo's of the Crew 70+
© All rights reserved
Anyone with links to HMS Mahratta, can send me a photo of a crew member, in or out of uniform.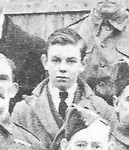 Photo No 72: Glyn Evans D/JX 362805 Able Seaman. (photo cropped from the book 'Llangynog Gynt' by J D Lloyd, published by the author in 2000 and printed by 'Gwasg Gwynedd, Caernarfon')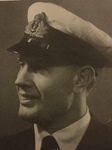 Photo No 80: Allan Richard Talboys. Warrant Officer Gunner
Photo No 84: Peter Robrt Owen D/JX 650234 Ordinary Seaman.