Photo's of HMS Mahratta
Different photo's of HMS Mahratta G23. © All rights reserved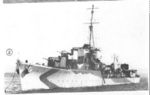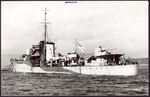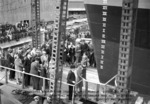 (Required photo from Imperial War Museum, print No A 12082 . (Please note: Imperial War Museum images may not be copied without the permission of the Imperial War Museum)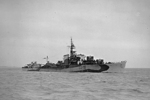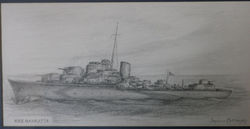 Drawing of HMS Mahratta done by Seyburn Colclough.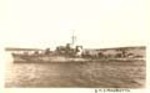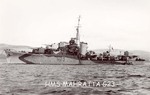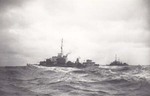 Drawing of HMS Mahratta: Done by Denys John Martin while serving on the ship.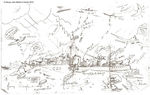 Denys Martin sent this drawing home, while serving on HMS Mahratta and the family have so kindly give me permission to place it on the web site for other family's to see. CLICK on the drawing to make it bigger to see.
look deep into and you will see the names of other sailor's, these must have been Denys mates on ship: H Leadbetter, Beaumont ?, Lane, W A K Jones, Jimmy?, Goody Jones (hawkeye), Manngatt?, Downing, Coxy, Middy?, Sammy Lowe/Love ?.
Some names dont link up with sailors lost, so some may have been transferred to another ship.